B-SENS is a spin-off company from the University of Mons in Belgium founded in 2016.
It capitalizes more than 20 years of intensive research and development activities at the forefront.
B-SENS develops OEM temperature and strain sensors based on optical fiber gratings. These full sensing solutions encompass cascaded Bragg gratings in telecommunication-grade optical fiber, their specific packaging for the target application, multi-channel spectrometer-based interrogator(s) and turnkey read-out software providing real-time data analysis and communication.

B-SENS sensing solutions are the ultimate choice for the reliable monitoring of numerous assets including furnaces, machines, buildings, aircrafts, wind turbines, among many more applications. Our team of experts looks forward to discuss with you and meet your requirements.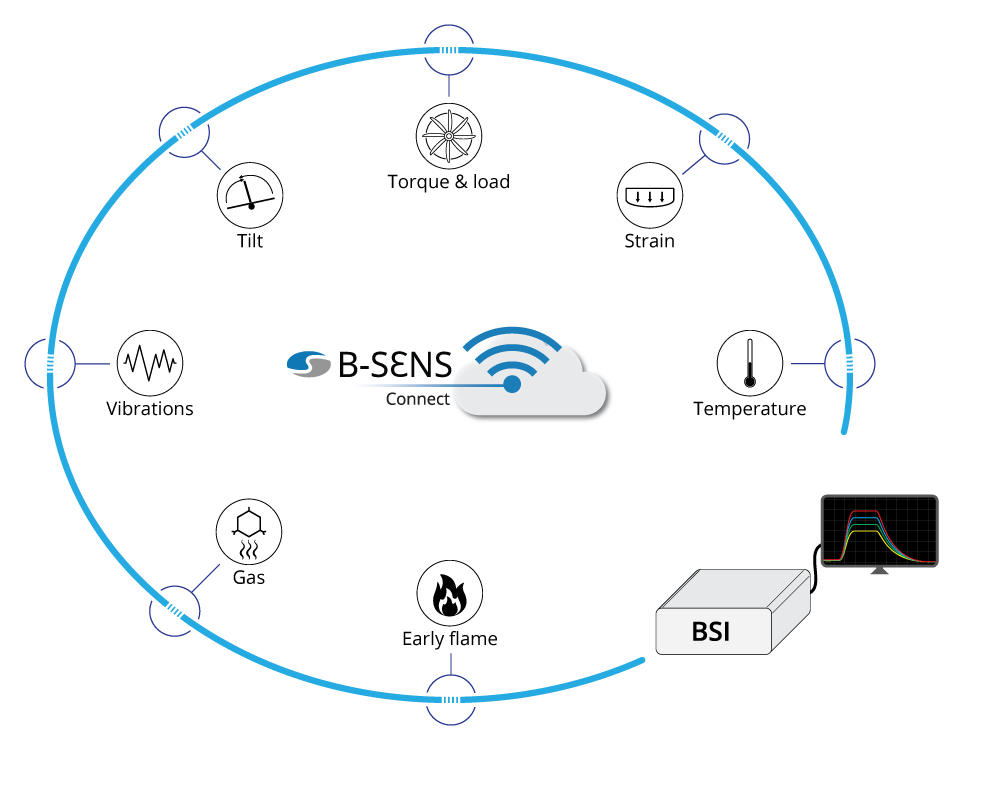 Want to get in touch with our team? Leave us your message!
Boulevard Dolez, 31
7000 Mons
Belgium

Our premises are located on the second floor of the building.